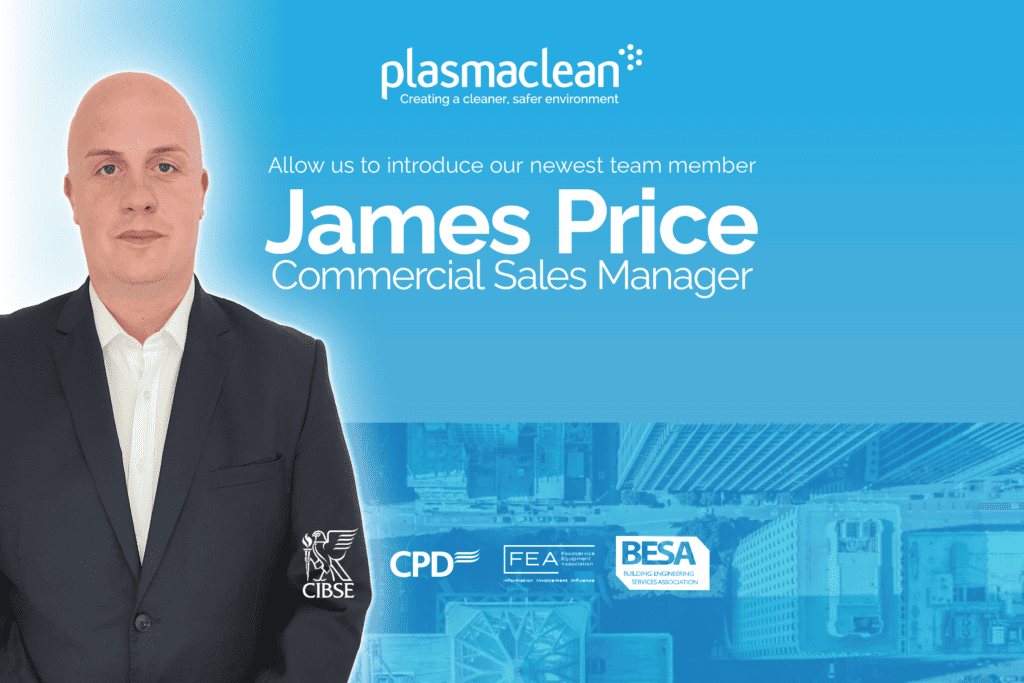 Plasma Clean LTD are thrilled to welcome James Price to the team! James joins us as our new Commercial Sales Manager, and is looking to develop new commercial relationships through Infection Control, Kitchen Ventilation and Odour Control, whilst enhancing relationships with existing customers.
James has 12 years' experience in the HVAC marketplace and is well placed technically to respond to and resolve your, or your clients, requirements.
James prides himself on his customer service and working with his clientele to ensure the right solution is implemented both technically and commercially.
Reach out to James and give him a warm welcome via email; [email protected] or his LinkedIn page.