Just before the August Bank Holiday, our Commercial Sales Manager, James Price, released an introductory series on UV / UVGI via our LinkedIn channel.
As this is a subject on everybody's lips at the moment, we wanted to make sure you haven't missed out. Therefore, you can now find the series below, as well as linked to the original posts.
We urge anybody looking into Ultraviolet Germicidal Irradiation, to get in touch with James and discuss any questions, queries, concerns, problems or projects. You can reach James through LinkedIn, or drop him an email here.
"Quite often I get asked about the functionality & the practicality of UV. Over the course of this week I will be addressing some of the more common questions posed. As always, if anyone has any further questions please contact me directly."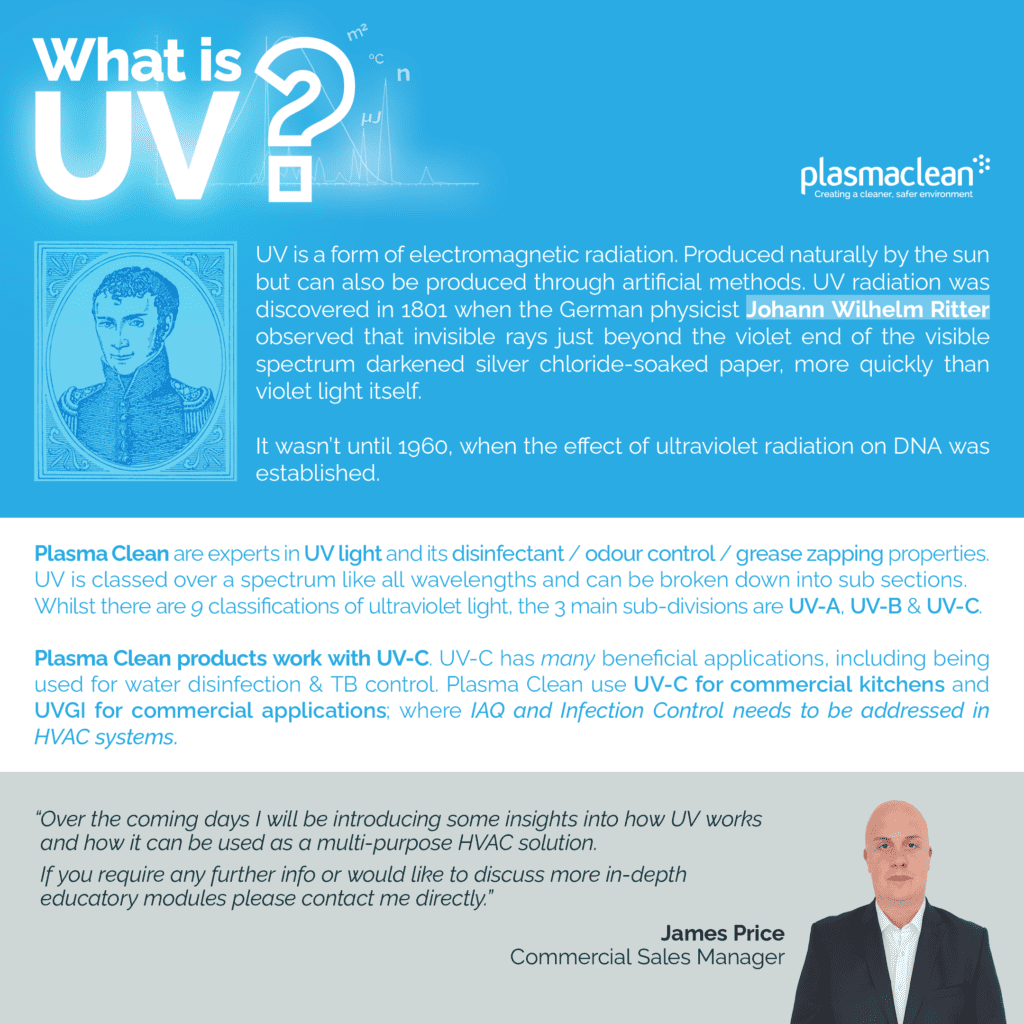 "Tuesday Salutations! We are proud of our high quality Lamps at Plasma Clean LTD. It is of vital importance that the correct lamp is selected for the correct application.

Please contact me directly if you need any support, or have any queries as to how best to implement Plasma Clean LTD solutions into your existing HVAC system to create a safer working environment."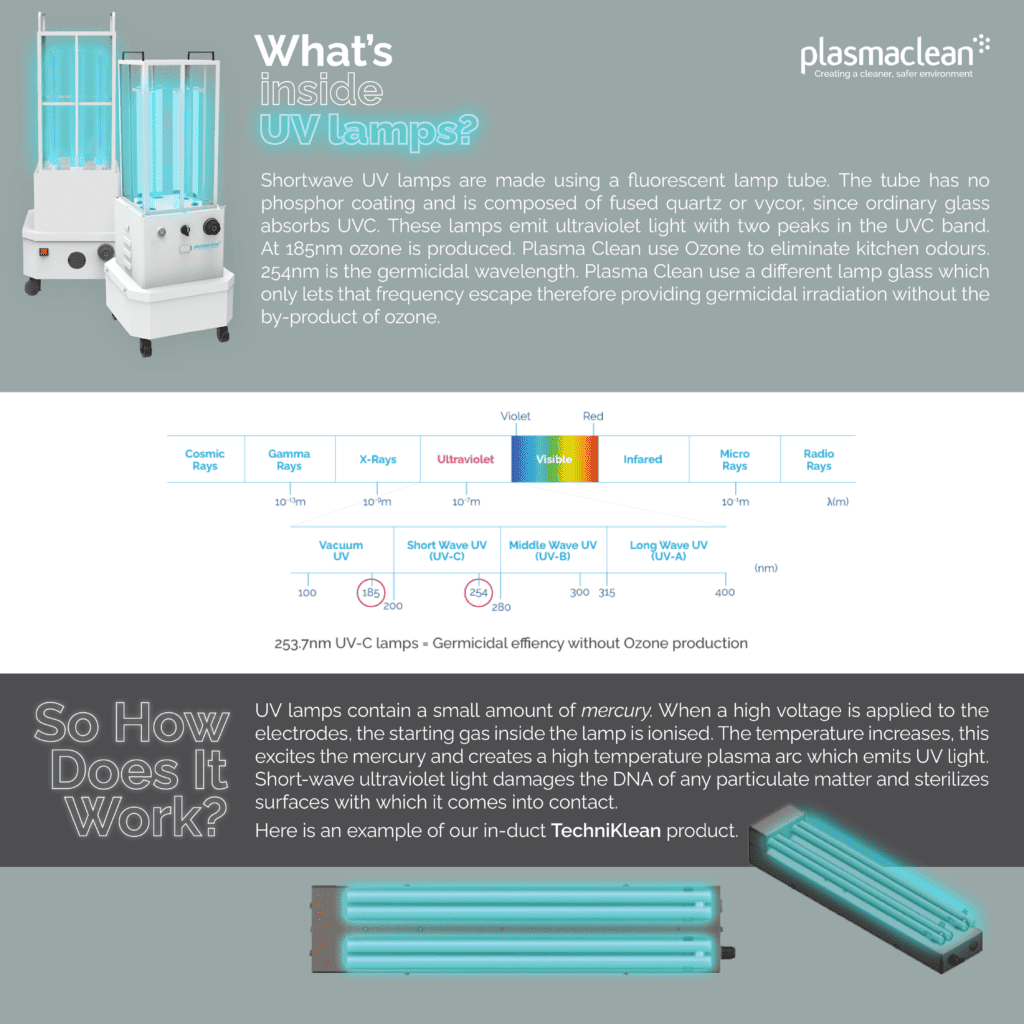 "Over 30 AHU UVGI selections completed for various clients over the last 10 days. As the working world begins its challenges to regain full functionality over its HVAC plant we at Plasma Clean LTD are ready to support all your UVGI requirements.

If you have any queries regarding the operation of your ventilation or HVAC system please do get in touch."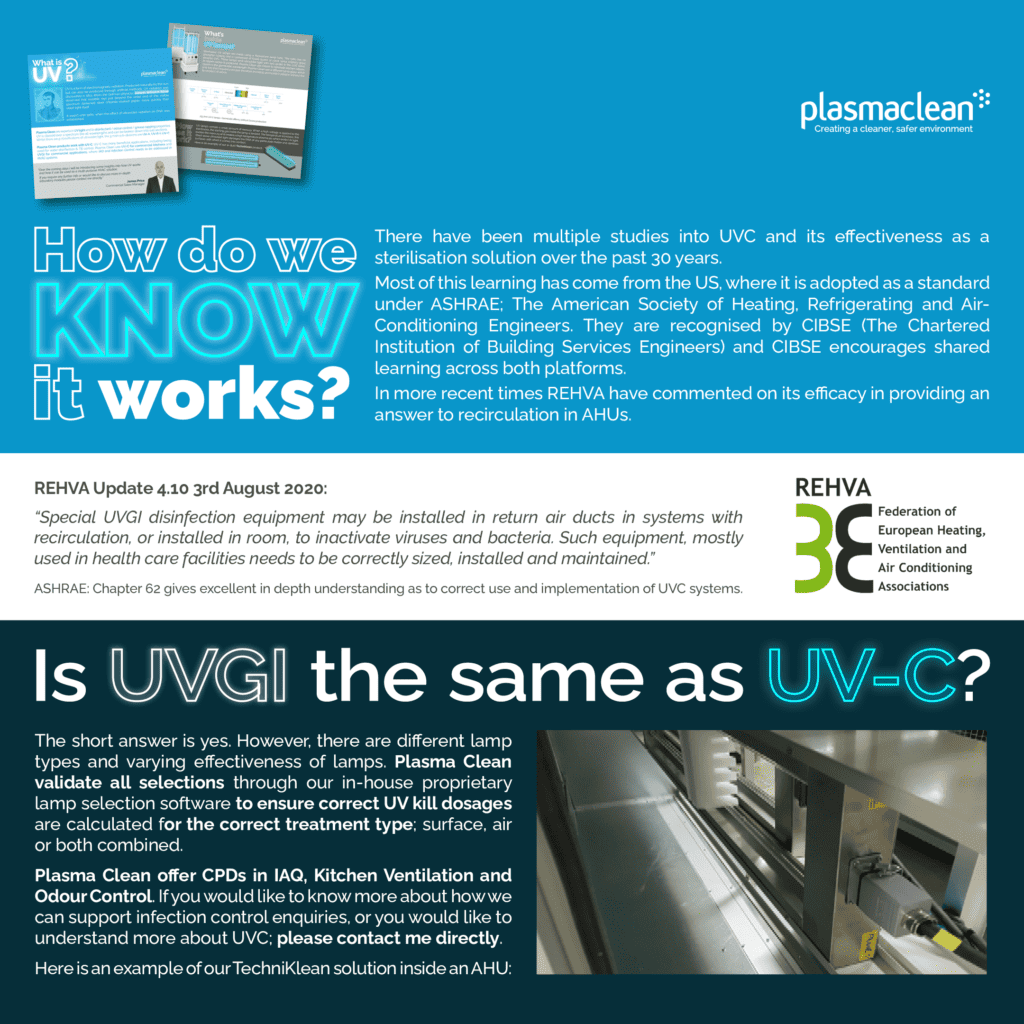 "When reviewing safety measures for ventilation systems in our current Cov-19 climate is your filtration fine enough to deal with all particulate matter? Plasma clean's UVGI solutions for in-AHU application are designed for effective first time pass dosage. Giving you confidence that the air distributed through your ventilation system is clean & of excellent quality."

Link to article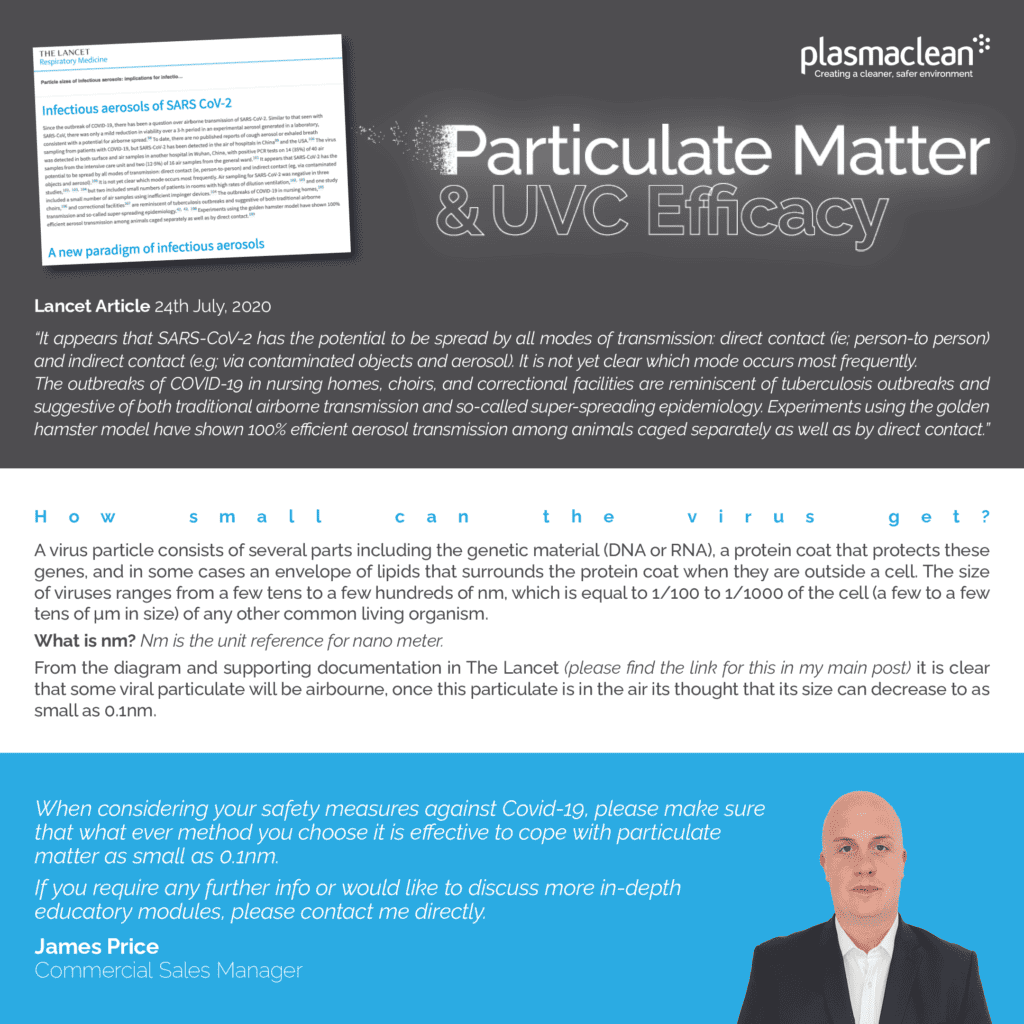 "Happy Friday Folks. Here at Plasma Clean LTD we are looking forward to a well earnt Bank Holiday break as I am sure you are too.

Our solutions can be standardised for ease of retrofit or bespoke both to meet infection control requirements in vent systems please see some examples below. If you have concerns about how to best resolve potential issues safeguarding your office ventilation system please contact us."