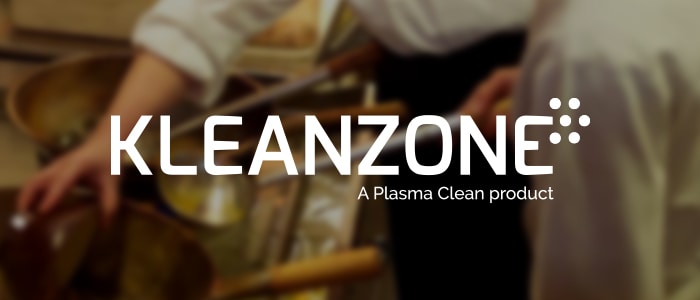 KLEAN ZONE is the latest product developed by Plasma Clean, and distributed in the Middle East by Green Crystal.
KLEAN ZONE utilises cold plasma technology to produce ions, which are injected into the HVAC system to naturally cleanse and disinfect the air.
Where can it be used?
IAQ – Indoor Air Quality
HVAC – Heating Ventilating and Air Conditioning
Kitchen ventilation odour control
Infection control
How it works
Fresh clean air is passed through the KLEAN ZONE unit, which is connected to the HVAC duct, kitchen canopy exhaust plenum or air handling unit.  The ionised gas is produced by the DBD tubes entering the ductwork and disinfects and deodorises contaminated air.
The KLEAN ZONE units are interlocked with the fan to ensure that they operate only when air is flowing through the system.
One unit treats 1200L/s with a minimum of 2 seconds dwell time recommended to allow the ions to react.
The science behind KLEANZONE
The process works through the intense ionisation of air molecules produced by an electric field that is generated using DBD tubes, in a process known as Dielectric Barrier Discharge.

This intense ionisation process produces a vast soup of highly excited molecular species that react with gaseous odour molecules and airborne microorganisms such as pathogenic bacteria, viruses and fungal spores.
Technical Specification

General applications – KLEAN ZONE is an ioniser designed for the treatment of odour-laden and infected air.  The ions produced by the reactor are injected into the plenum box or ductwork close to the source of the odour / contamination.  The units are interlocked with the fan to ensure that the units automatically operate with airflow.
Kitchen ventilation applications – The modules are mounted in close proximity to the exhaust duct or plenum.  A small percentage of fresh air supply (30L/s) is passed through the unit and over the ionising DBD tubes. The ionised air is blown into the Kitchen Exhaust Duct or kitchen hood. The units are interlocked with the fan to ensure that they automatically operate with airflow.
Maintenance
The simple maintenance schedule includes:
Regular exchange of the pre-filters – every three months depending on the quality of the intake air
Annual service – exchange of DBD tubes
Klean Zone Safety
Activated oxygen, is produced by KLEAN ZONE and every care is taken to ensure that the atmospheric exposure limits remain well within the WHO guidelines of 100 micrograms / M3, or 100 ppb over 8 hours.
Independent testing has shown that ozone concentration in the building remain <0.01ppm (Green Building Guidelines 0.06ppm).