There are a wide range of commercial kitchen design considerations to act upon when planning a commercial kitchen.
Grease, smoke and odour produced by commercial kitchens are becoming an increasing concern for Environmental Health Officers (EHO's).
David Glover, Co-founder and Technical Director of Plasma Clean, discusses five things to consider when dealing with a local authority. Either at the planning stage or for an existing problem site.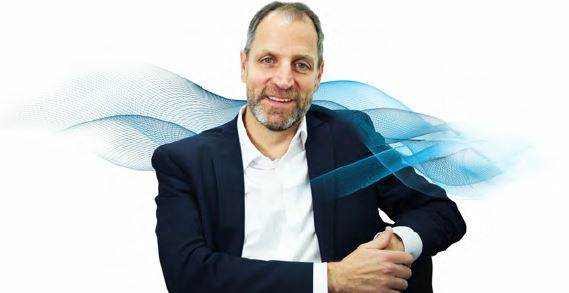 Grease, smoke and odour control
"As a grease, smoke and odour control specialist, we see many situations where EHO's action impacts the kitchen ventilation consultant. This may be as a result of additional work and alterations, costs not factored into the original specification or keeping contractors on hold while a job waits for planning approval.
It has become more common, that as part of obtaining planning consent for a project with a commercial kitchen, a grease, smoke and odour control strategy must be in place. This is not just about protecting the environment from nuisance emissions. But also reducing grease build up in the ductwork which could present a fire risk in the future.
Grease, smoke and odour control is a specialist area. In particular when working with an EHO, certain criteria and guidance need to be met.
Solutions
At Plasma Clean we have the experience and expertise to select the most suitable solutions. Taking into consideration the likely mix of grease, smoke and odour; as well as any site restrictions such as limited plant space. Plasma Clean provides this service as a free consultation. We routinely work with the local EHO's to arrive at the most suitable solution. This means that the burden is taken away from the consultant when gaining an EHO's approval. This also provides peace of mind that the grease, smoke and odour control strategy has been taken care of.
If a specialist is not involved with the EHO from the start, there is the risk that a new project will not gain planning approval first time round. This results in a delay to starting on site, loss of revenue and also a lot of time wasted.
Perhaps even more damaging is to existing trading businesses. Where – following a complaint – they will have a set time period to implement a grease, smoke and odour strategy. If they do not, they will incur fines or even closure. At the very least, in these circumstances the restaurateur is distracted from what they do best – cooking great food.
One trend is the increase in residential dwellings in urban areas. A kitchen may pass the necessary regulations when initially fitted out, but complaints start to arise as new residents move in. One example we have seen was a high street restaurant which had operated for 30 years, but then received complaints from residents occupying a newly built apartment block. The local council soon served a 70-day notice on the owner to rectify the situation or face closure. The owner did not initially consult a specialist. Therefore, spent thousands of pounds on the extraction system. However, he still did not resolve the problem due to incorrect selection of equipment".
5 top considerations
So how can the kitchen ventilation consultant ensure that a project progresses in line with Local Authority Guidelines? There are a number of areas which should be considered right at the start of a project in order to avoid issues and delays.
Extraction rate: For new build projects, the extraction rate is determined by the equipment served as per DW/172. However it is well worth checking that the extraction rate in existing installations is still suitable for the equipment installed. Remember that it is vital to size the equipment according to volume flow rate, so this needs to be right.
Nature of the cooking: Based on the menu, what is the likely mix of grease, smoke and odour in the kitchen extraction air? This will determine the solution choice.
Low level extraction: With the correct equipment choice it is now possible to extract at low level. It can also be more cost effective to extract at low level both at installation stage and for ongoing maintenance access.
Residential areas: Is the site in or near to residential areas? Or are there plans in the future to build residential dwellings in the area? The presence of such receptors will impact on the odour control strategy.
Fire risk: Has a fire risk associated with grease build-up in the kitchen ventilation system been considered? Has suitable grease control provision been included? By implementing the correct equipment, it is possible to dramatically reduce the ongoing cost of duct cleaning and maintenance of in-duct equipment.
The EHO's job is vital but can create challenges for the kitchen ventilation consultant if they are not properly prepared. In the increasingly common area of grease, smoke and odour control, a lack of preparation or consultation with a specialist, like Plasma Clean, can delay or prevent planning consent. In an existing restaurant can even threaten closure.
Free consultation
To arrange a FREE consultation, contact Plasma Clean. We will provide specialist expertise and guidance on the most appropriate grease, smoke and odour solution for your kitchen project.
Contact us today: [email protected], +44 (0)161 870 2325