We want to make it easier for you to include all the control you need in your commercial kitchen projects.
With a single revolutionary unit, you can reach up to 99.9% grease, smoke and odour control in any commercial kitchen.
After working in the industry for over 12 years, we have found that most commercial kitchens will produce moderate to high levels of grease, smoke and odour. So, we designed a single unit that integrates grease, smoke and odour control. It also keeps extract ductwork virtually grease free and reduces fire risk.
This unit is our Combined ESP with UV-C.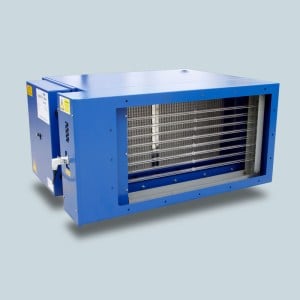 Designed with two stages:
The ESP: The ESP (electrostatic precipitator) is designed to remove grease and smoke particles from the air stream and the kitchen ventilation system. This is a low power but high voltage unit.
UV-C lamps: joined to the back of the unit to remove any residual grease and then control odour.
With one single unit you've got combined grease, smoke and odour for commercial kitchen ventilation systems
One of our many projects was with Harpers Fish and Chip Shop. The Harpers chain of fish and chip restaurants and takeaways have a well-deserved reputation for serving great quality fish and chips.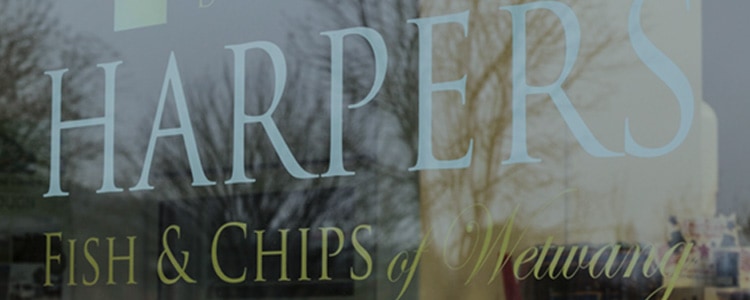 When opening a new outlet in York, one of the planning conditions was to have a suitable grease and odour control system in place. The shop is located within a shopping precinct, with residential properties nearby.
Given the type of cooking and the sensitive site location, a Combined ESP with UV-C unit was installed. Combining electrostatic precipitation with UV-C light technology resulted in the highly-efficient removal of grease, smoke and odour in a single unit.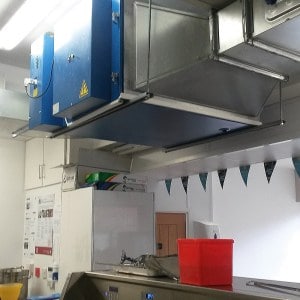 The results were amazing
Six months post-installation, the outlet side of the ESP and UV-C system, together with the downstream ductwork, remains clean and free from grease. No odours either!
More about this project – click here: https://plasma-clean.com/case-studies/harpers-fish-and-chip-shop/
Interested in an explanation by Dr David Glover about this unit?
Click here: https://www.youtube.com/watch?v=02N78VQFvJ4&t=4s
Product Specification: https://plasma-clean.com/products/kitchen-and-food-odour-control/electrostatixuv-c/
Speak to one of our engineers to find out more or to arrange a FREE site survey:
[email protected], +44 (0)161 870 2325, www.plasma-clean.com