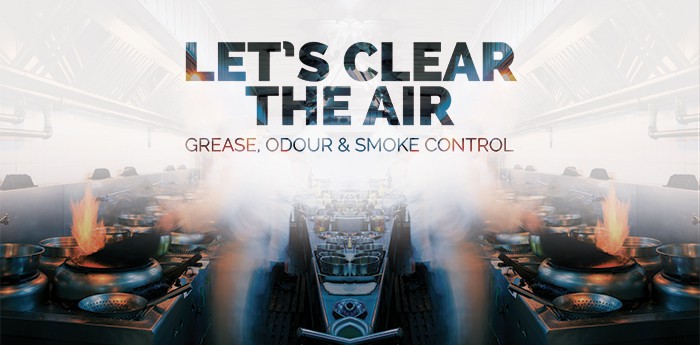 Sales Engineer, Chris Tattersall, is always looking to hear from specialist contractors to work alongside Plasma Clean on a growing number of projects.
We regularly get enquiries at Plasma Clean from end users of our solutions. We don't mind, we love enquiries.
But according to Chris, there's often a missing step, which can make helping them difficult.
"More often than not, they haven't talked to a Kitchen Ventilation Specialist, or M & E Contractor. So they've had no expert survey and have no one to install the solutions they need to process their planning application."
For the end user, this becomes an issue. If they've reached planning application stage, without appointing a specialist contractor, it can result in planning rejections, missed details and a procession of extra costs and delays that many projects can't afford.
For us at Plasma Clean, it can lead to delays if we need to assist the end user to find local specialists that can support our products to control odour, smoke and grease.
For any local specialist contractors, it's a missed opportunity.
Time to turn that around…
Enquiries come to Plasma Clean from all over the country, and Chris is always looking for trusted partners to work with – people who we can bring in to help those end users who need our tailor made odour control solutions.
"We welcome partners who can come into a working relationship with us," says Chris. "The advantages for them are simple. We can direct them to leads and sales but they can also get ongoing maintenance work from our clients. The advantage to us is that we get to service our clients with specialist contractors who we can then trust with more projects from our ever increasing client base. By increasing the number of our partners, we can make sure that our end users won't experience delays and planning applications won't be held up."
Helping You Work with EHOs
Another advantage to contractors from working with Plasma Clean is our considerable experience of working alongside Environmental Health Officers.
All Plasma Clean products are designed to comply with DEFRA guidelines on noise and odour control from commercial kitchen premises. We work alongside EHOs on a daily basis, so know how to provide all relevant information and material to the EHO, so that our clients' projects pass planning stage.
As Chris says, "Our relationship with EHOs is fantastic, because we give them solutions they need, and we know how to help them attain their goals of clean air and odour control. On top of this, because we've got such a wide product selection, we can provide installers with a number of bespoke and tailor made options, depending on what EHOs require."
Working together
The upshot is we want to engage with Kitchen Ventilation Specialists and M & E Contractors to provide a complete solution for the end user.
We can work with Environmental Health Officers in line with DEFRA guidance and we have a number of options we can offer with our equipment. Working with us can increase you sales.
We provide maintenance training, so that the contractors we work with can keep a relationship with end users, making sure they comply with cleaning regulations such as TR19.
If you are a Kitchen Ventilation Specialist, or M&E Contractor then do, please get in touch with Chris by email or give him a call.
Together we can clear the air