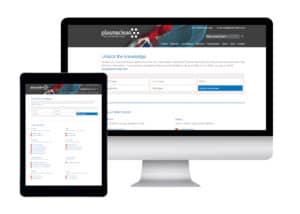 Plasma Clean are delighted to announce the launch of our new online Resources Hub. Access to a wide range of various resources, all relevant to odour control.
Our customers can exclusively access a knowledgeable and expert source of advice via our website. The hub features the latest product information for kitchen ventilation, grease and odour control and washroom odour control, as well as detailed industry guidance and support tools.
Our expertise
Since our 2002 start at University of Manchester, Research and Development is at the heart of what we do. Always looking ahead, we constantly research new technologies.  We provide unique air filtration and purification systems no matter what your particular environment and problem. We are excited to share our product and technical expertise with you, including unique design details and pertinent industry regulation standards (DW/172 and TR/19 for example).  Providing understanding and knowledge on the consequences of non-compliance such as commercial considerations, insurance implications as well as fire risk and health and safety enables you to make informed decisions.
Smells are rarely simple. It's not unknown for firms to invest thousands of pounds only to find grease dripping down the windows; fans so noisy staff can't hear themselves speak, and exhaust gaseous odours irritating neighbours and raising concerns with Environmental Health Officers. How can that happen? All too often, people specify products without taking time to understand the problem.
Through the Plasma Clean Resource Hub you will have access to DEFRA Guidance documentation and odour risk assessment criteria (as recognised by EHOs and planning supervisors). Follow our Six Simple Steps to Fresh Air to look at where the problems are coming from and help devise a system that's effective, reliable, and legally compliant.
Additional support
As scientists, we apply sound science to each individual case. As specialists we provide insight and resources to our partners. We offer training and support documents around the latest UVC and ozone technology. Our recent R&D work on washroom problems produced the highly effective Ambion range; using plasma ionisation for odour control in ambient air. Ambion ionisers are now an increasingly popular choice for washrooms in commercial and public buildings. We're constantly researching new technologies.  We are now developing new methods of air and surface disinfection for use in areas such as food production, hospitals and clean rooms.
Plasma Clean can also offer informative and engaging courses and training workshops.
We provide CPD accredited presentations that can be delivered within your organisation.   Each session is interactive, packed with real-life examples and covers both practical and technological considerations. Workshops are CPD certified by the Chartered Institute of Building Service Engineers (CIBSE). We will regularly update with information about our CIBSE Approved CPD (Continual Professional Development) Seminars and Courses.
For all the latest information and guidance, product videos and case studies for kitchen odour control and keeping your washroom hygienically clean simply visit our Resources page.  Unlock the knowledge today.
https://plasma-clean.com/resources/